Issue
You would like to update the address information on your Heroku invoice.
Resolution
The address displayed on your Heroku invoice is derived from the billing address of the credit card on file. If you update the card on file, the new billing address will be reflected on future invoices for Personal accounts and Heroku Teams.
Personal accounts
As an alternative to replacing the credit card on file, you can replace the billing address with a new one by selecting "Add invoice address" at the bottom of the Billing page: https://dashboard.heroku.com/account/billing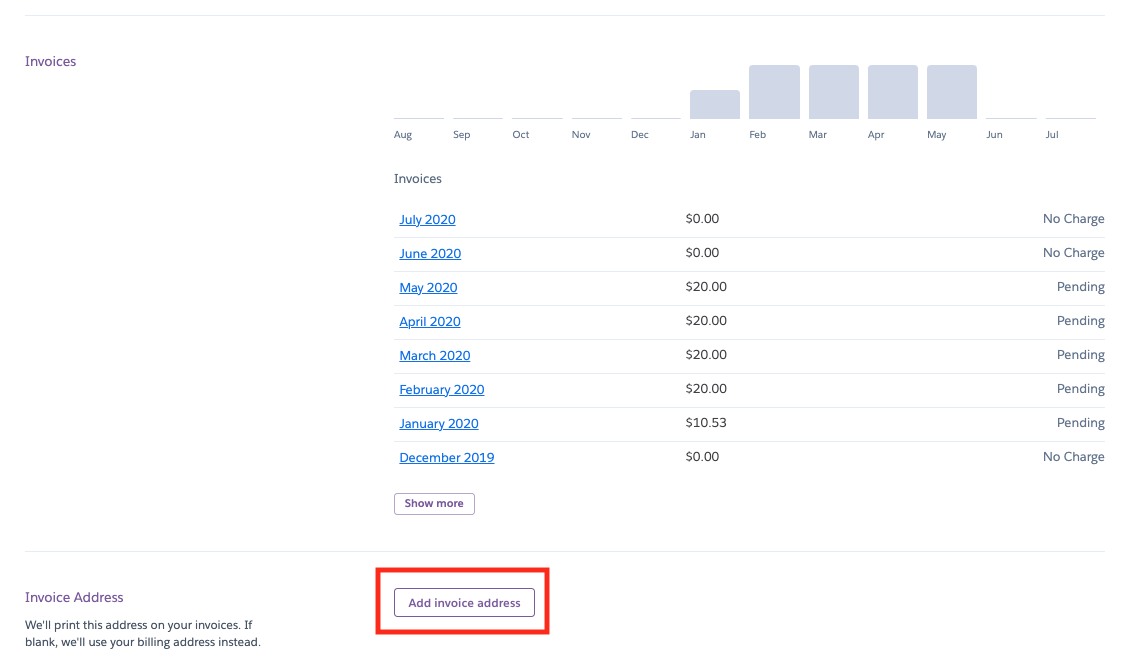 Heroku Teams
The option to provide an alternative invoice address is not available for Heroku Teams. You must replace the credit card to update the address on file. The billing address you enter must match the billing information for the card on file. You may also use the "Additional Information" field of the credit card form to supply information such as VAT ID on an invoice.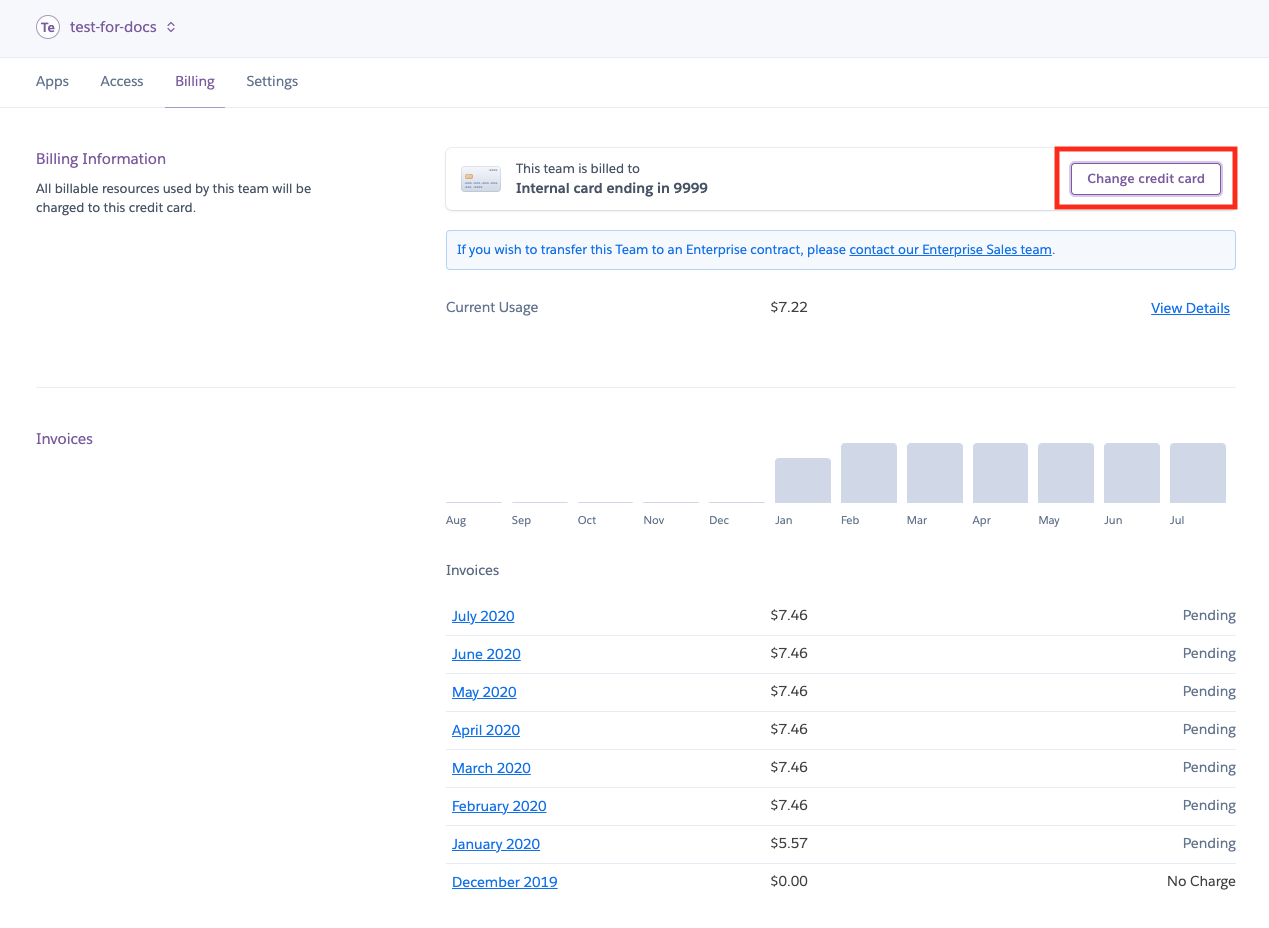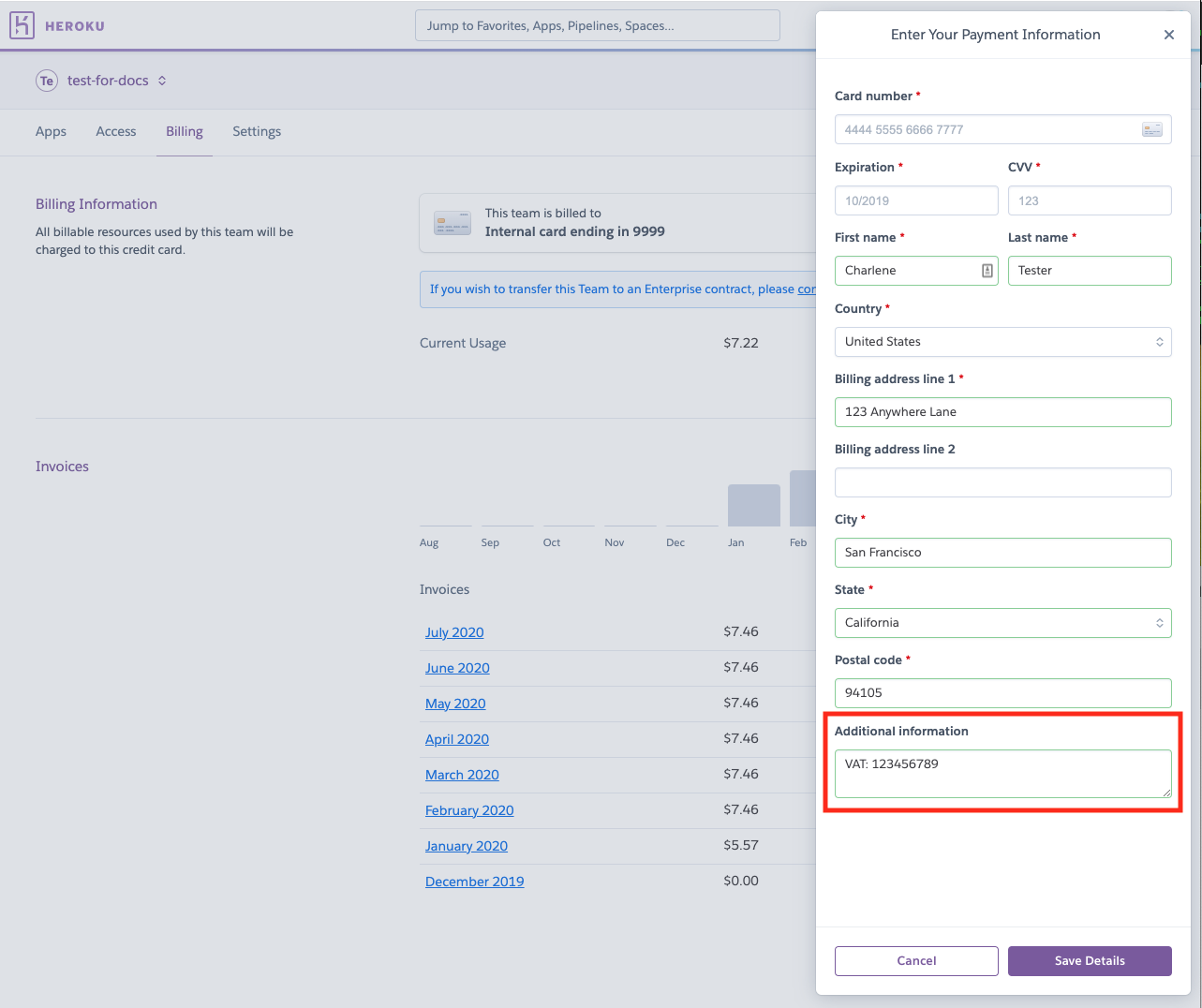 Past invoices
If you've changed any address information in your account, please reach out to the Billing Support team to re-issue invoices with the updated information. The Billing Support team will be able to regenerate the current invoice and 2 month's prior invoices.
Example:
If you make a change to your invoice address in March, we'll be able to re-issue January, February, and March's invoices. Older invoices can not be re-issued.
Further resources
We've compiled a help article that answers questions related to adding VAT ID information. Please view this resource, as it's a related topic.
https://help.heroku.com/UZSFYQYB/where-can-i-add-my-vat-id-so-it-appears-on-my-invoice